Which is the fastest Internet service—DSL, Cable, Fibre Optic (FiOS), ISDN, or T–1? The short answer: most homes and small offices will get the fastest speed over fibre optic.
But few people can get fibre optic where they live—I can't get it at my house—so one of the other services may be your best option. If you're one of the many people who can't get fibre optic but who still wants the fastest Internet service around, read on for everything you need to know.
Two Things That Make The Fastest Internet Service
There are two components of Internet speed—latency and throughput (also called bandwidth).
The lower your latency, the faster information gets to your computer from the Internet. The higher your bandwidth, the more information you can download during a particular period.
Low latency is very important to gamers and small offices with Voice-over-IP (VoIP) phones. High bandwidth is important to anyone who downloads a lot of large files, like a family with a Netflix or Hulu Plus subscription.
The Fastest Internet Service By Latency
Latency varies greatly among broadband Internet services because it depends on the distance between you and the destination server. A cheap DSL connection could have lower (better) latency than FiOS if its network has fewer routers.
There's usually no way to test latency before you buy. You have to hope the new connection is faster than the old. One thing you can try is asking your neighbors who have the new service how low their latency is. When I ask that question, the response I usually get is a blank stare, so I've learned how to test latency quickly: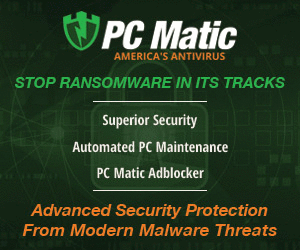 Hop on your neighbor's computer (with his or her permission), open the Start menu, click Run…, type "cmd", and then in the terminal type, ping example.com. Write down the RTT number (Round Trip Time.) Then run the same command on your computer at home and compare the results—whichever number is lower is faster in latency.
Note that most radio-based Internet services, such as cellular and satellite service, have high (bad) latency. The main reason for the high latency is the large number of dropped packets—every time a single data packet gets dropped, your radio modem needs to resend it, which doubles the total transmission time.
The Fastest Internet Service By Bandwidth
Most Internet Service Providers (ISPs) advertise their bandwidth on their websites, so you should have an easy time comparing different plans.
Usually, the speeds go in this order, from slowest to fastest:
Dial-up
ISDN
DSL
aDSL (usually just called DSL)
T–1
Cable
FiOS
Services that use radio waves, like cellular and satellite Internet service, vary too much to include in any standard chart. Make sure you investigate using them in your home before you make a commitment.
Other Considerations
When you visit the Internet service provider's website to find out how fast their bandwidth is, watch out for a dirty little trick they pull:
Two different abbreviations use the letters MBPS. The first is MegaBytes Per Second; the second is MegaBits Per Second. A megabyte is eight times the size of a megabit.
So my cable provider says I have a 10 Mbps connection. Does that mean that I can download 10 megabytes per second? Nope, I can only download 10 megabits a second—that's a little bit over 1 megabyte a second.
Another frequent problem is hidden in the fine print. All home Internet companies share bandwidth among neighbors. So if you and your neighbor both try downloading large files at the same time, they'll download slower than normal. It is not that you are sharing the same Wifi internet plan, but the same resources. If you are worried about who is using your internet then there are ways to see.
Finally, some plans offer software to speed up your bandwidth. These work by increasing (worsening) your latency to improve your bandwidth. They're a trade-off, but they might be worth it for some people. See how to get a faster internet speed by tweaking settings.
The software works by compressing data before you start downloading and then decompressing it afterwords. That compressing and decompressing takes time, so your latency goes up (gets worse). In general, the slower your connection, the more useful you'll find bandwidth-increasing programs.
Note that the programs to speed up your connection only work on some data types, so they'll increase the bandwidth of the websites you visit, but they won't change the bandwidth available to your BitTorrent program.
The Fastest Internet Service Could Get You In Trouble
A T–1 line costs about $300 a month, yet with only 1.5 megabits per second of bandwidth, it's 7 times slower than my 10 megabit per second cable modem which costs only $50 a month. So why do businesses keep buying T–1 lines?
There are two reasons: first, the telephone company guarantees the reliability of the T–1 line. Web-based businesses require reliable Internet service. Second, the telephone company will never complain if you use all the bandwidth on your T–1 line.
Compare that to your DSL, cable, or fiber optic company. They really, really don't want you to use all your bandwidth. When they give you a great price of $50 or $100 a month, they expect you will just download emails, browse websites, and maybe watch the occasional Youtube video.
That's why they can promise fast speeds, "unlimited" Internet, and (comparatively) low prices—they don't expect you to use much. It's like an all-you-can-eat salad-bar where nobody expects you to really eat all you can.
But if you use too much bandwidth—or eat too many eggs at the salad bar—you're going to find that the unlimited policy only applies to "typical use." See this article about how many gigabytes do I need?
Many people who have signed up for high-bandwidth cable or fibre optic just so they could quickly download BitTorrent files have found themselves kicked off the network. I suggest that you carefully read the terms of service for your fastest Internet service contract and make sure the terms work for what you plan to do.