Introducing……. The Craziest Way To Learn Great Computer Tips!
"Want To Learn Great Computer Tips  
While Laughing Your  Head OFF ?"
Who Says You Have To Be Serious
To Learn About Computers?
We have 14,173 words of CRAZY computer tips like the examples below. Some crazy person asks a computer question and the tech guy comes up with his crazy answers. The funny thing is that there is a great computer tip in each question and answer session.
What Is The Best Surface For A Computer Mouse?
Question:
I recently had something really embarrassing happen. I was browsing Facebook and I accidentally "liked" one of my ex-boyfriends posts about finally finding the love of his life (he's such an idiot, he doesn't even know that Kelly Oxford is a two-timing b-word that's eventually going to cheat on him). Before I ramble on, the only reason I even accidentally hit "like" is because my stupid wireless mouse gets caught up on the wood chips in my desk. My question is what is the best surface for your computer mouse…and will Todd ever take me back? – istilllovetodd.Facebook.com
Answer:
First off, I disagree with your assessment of Kelly Oxford, her past boyfriends were checked out emotionally and never gave her the attention someone of her status requires. Second, the best surface for a mouse is something sleek and hard, like a new wooden or metal desk. If you happen to own a wireless mouse and like to cruise Facebook while laying in your bed chatting with your BFF, try using the latest issue of Teen Bop or some other magazine for a makeshift mouse surface. Last, get over Todd, he never loved you to begin with.
Discounted for email subscribers and Computer Basic customers.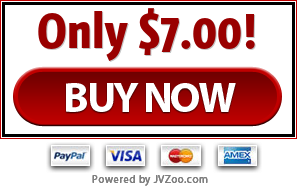 Laptop Plugged In But Not Charging
Question:
I consider myself somewhat of a technological expert but my typing computer thing is really giving me the fits. I have that rubber doodad with the two-prong thingamajigs inserted into the plastic thing in the wall but I can't get my laptop or whatever to charge. Whats wrong with it? – stacilovestechnology@hotmail.com
Answer:
I think the DaVinci code is easier to decipher than this email but let me try and give it a shot. The problem I think you're experiencing is that your laptop is plugged into the wall but you're somehow not getting a charge. What you'll have to do is calibrate your laptop (the typing thing) by letting it run a full cycle of charging and discharging. Under your charge settings set it to never so that you can use all your battery. Then continue in your charge settings and uncheck the battery alert toggle. Now perform some word processing or study for your Mensa test so that your battery becomes fully drained. Now plug your laptop back in and let it fully charge back up. Make sure to change back all your settings and you'll have successfully performed a calibration. If this doesn't work, check the other end of the rubber prong thingy and make sure it's actually plugged into your laptop and not just the wall. Safe travels.
Deleting A Program Not In Add/ Remove Programs
Question:
I downloaded a program called BabeFinder 6.0 in hopes of securing an efficient way of cruising the 'Net for hot babes. Unfortunately, the software was actually Baby Finder and it was for baby mommas to keep track of their toddlers. I don't have any kids, (that's where BabeFinder 6.0 was supposed to come in handy) and I can't find the program on my computer to delete it.- Trevor The Night Prowler
Answer:
Depending on how a program was developed and programmed, it sometimes slips through the cracks of the add/remove interface in your control panel. This doesn't mean you're stuck with Baby Finder on your computer forever, you'll just have to do some searching, like you were going to do with the babes. If you download a program like Ccleaner or Revo Uninstaller, you'll notice they have a complete list of the software installed on your computer and a relatively easy interface to accomplish your erasing. If you're afraid of never being able to delete Ccleaner from your hard drive, you can look for the Baby Finder folder in C:/Program Files. If somehow the software got installed in a different location, you can track it down under Start>Search and delete the corresponding folder.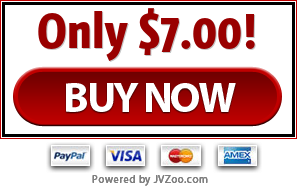 14,173 Words of CRAZY Computer Tips
If you like learning new computer tips and enjoy having a good laugh, you will love these crazy stories. But if your not happy we will refund your purchase price A.S.A.P