Q. How do I find the right drivers for my computer free on the internet?
A. How do you find the right device driver for free on the Internet? It can be a real pain when you buy a new or used gadget but need to install the driver before you can use it—and it's worse if the device didn't come with a driver on a CD. Please see what is a device driver.
Most versions of Windows can automatically search Microsoft's driver database and find the right driver for most products. That's the easiest way to get device drivers for free on the Internet, but sometimes it doesn't work. Some device manufacturers refuse to pay Microsoft to put their device driver in the Microsoft database, so you have to find the device driver the hard way using a Google search.
The following sections will walk you through both procedures so you can start using your device as soon as possible.
You May Not Need A Device Driver
Many standard devices don't require an extra driver, so you don't need to do any work. This includes basic keyboards, basic mice, USB mass storage devices such as USB drives and many media players, most VGA or DVI monitors, USB hubs, most SATA hard drives, most joysticks, and some scanners.
If you have one of these standard devices, just plug it in and try to use it. For example, start typing on your keyboard, or go to My Computer and look for a folder for you USB mass storage device, or open a scanning application.
Other devices almost always need a driver, such as printers, Bluetooth dongles, wireless devices, and custom hardware such as USB gadgets from ThinkGeek.
Find The Right Drivers In Windows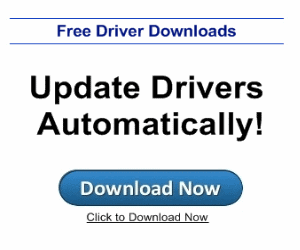 The first time you plug in a device which requires a driver, Windows will probably prompt you to install a driver. On some versions of Windows, it will pop-up a screen prompting you for the driver; on other versions of Windows, it will display a new icon in the system tray (usually the bottom right corner of the screen). If you have the icon in your system tray, click on it to get the information screen.
From the information screen, you can search for drivers. On very old versions of Windows, this didn't use the Internet—it used the Windows Installation CD instead. But modern versions of Windows will search for a driver online in Microsoft's database.
If you can't get to the driver search screen automatically, you can find it in the Control Panel. Click the Start button (Windows Orb in Windows 7) and go to the Control Panel. (In Windows 7, you can go straight to Devices And Printers.) In the Control Panel, go to Performance And Maintenance; it may also be called Administrative Tools. Choose the Computer Management option and then Device Manager.
Find the device you want to use and double click on it. Then go to the Driver tab and choose Update Driver. (Do this even if you don't have a driver yet.) Windows will ask if you want to install a driver from Windows Update online. Choose Yes.
Windows will now search the online Microsoft database for drivers which work with your version of Windows and your particular device. Hopefully it finds one. If not, it will return an error and you will need to find the device driver yourself.
Find The Device Driver Using Google
If you need to find the device driver yourself, I recommend that you start with a simple Google search. Even if you are thinking about transferring drivers from an old computer to a new one, it is easier to start from scratch and "Google it".
Most people recommend that you go straight to the manufacturer's website, but I find most computer hardware manufacturers have confusing and complicated websites which make it time consuming and difficult to find device drivers. Google has already indexed the manufacturer's website for you, so you can just type in one or two searches to find what you need.
To search Google, simply type in as much info as you can about the device, using quotes around connected pieces, plus the words Device Driver in quotes. For example "Atheros Communications" AR9271 "device driver".
A good search should point you to the official device driver page on the manufacturer's website in one of the first few links. Be careful: some of the links you see will be from third-party websites. Some third-party websites are safe, but some may distribute viruses, adware, and other dangerous programs instead of the free device drivers you need.
If you see the drivers on the manufacturer's website, download them and follow the install instructions on the websites. (Usually you just need to run an .exe file and reboot the computer, but sometimes you need to follow more complicated instructions.) Be very careful about downloading the correct drivers for your device; installing the wrong drivers on your device can, in some cases, permanently break your device. If you have any doubts, email or call the manufacturer's support service with your device in front of you and ask them to verify the driver works for the serial number on the device.
If you can't find the manufacturer's website or you can't find drivers on it, I recommend that you call the manufacturer and ask them to give your a link. But if you don't want to do that or you can't even find a phone number to call, you can try downloading drivers from a third-party website. Just look at the Google search results and find the most trustworthy driver source and download the driver—but don't run it yet.
Before you run the driver installer, scan the file with your anti-virus software. (If you don't know how to scan a specific file, scan your whole hard drive—it will take longer, but you will know that you're safe.) If your anti-virus software doesn't set off any alarms, you can try installing the driver to see if you found the right device driver for free on the Internet.
Run the FREE Driver Scan Now (PCPITSTOP)