Introducing……. The Easiest Computer Basics Package!
"Save Yourself Over $500 By Buying 
This $10 Computer Basics Package! "
Have You Ever Just Wanted to Throw your
Computer Out The Window?
Trust me, we have all felt like this at some stage

Everyone starts at square one, when you're looking at that screen and the seemingly myriad options in front of you; wondering if you hit the wrong button you'll see the infamous "Blue Screen of Death".  Then there are the security issues: updates, anti-virus, "malware", "phishing".  Some days you just want to give it a good toss out the window in utter frustration.  But computers really aren't that hard to understand.  Once you learn some simple computer basics, you will have built yourself a good, solid foundation.  Then, you can go on to learn the more complex specifics of the programs you'll use on a regular basis.  It's easy for a new computer user to get overwhelmed, hit the wrong button or link, and get a barrage of errors that don't even look like actual English.
Avoid the stress!
You can avoid a great deal of this stress by gaining those basic building blocks as a foundation for extremely valuable lifetime skills.  How can you expect to use a computer to its full capacity when you have not learned the basics yet? It's like going out and driving a car without any lessons; you are 70% more likely to have an accident and crash the car. The same principles apply to using a computer.  You need a good foundation.
Hi my name is Mitz and I am a self confessed computer GEEK
Computers are a passion of mine.  I have been building my computer experience for more than 25 years.  People are surprised when they find out I build, repair, and write about computers.  Being a computer geek doesn't mean I look or sound like one of the characters on The Big Bang Theory.  It is entirely possible to communicate the basics of computers without it sounding like gibberish to the new user, and most importantly, without talking down to them.
When people ask me a computer question, I answer them in a way that they can understand.  No one should feel "stupid" or "computer illiterate" simply because they don't know the answer to a question they think they should "just know" the answer to.  Everyone starts out as a beginner, including me.all
Why This Computer Basics Book?
The aim of the Computer Basics E-book is to show people that learning about computers isn't hard.  Anyone using this book as a resource can become a competent computer user.  I wish there had been book like this when I was first starting out with computers.  It would have made life so much easier, and would have saved me a hell of a lot of money. I would have been more knowledgeable about what I could and couldn't do on a computer.
Fortunately, you do not have to worry about all that because this book will let you build that all-important foundation.  I put my 25 years of experience to good use in creating this E-book for you.  Most of the books I have read about computers either missed out on important details or tired to explain too much; this just confuses new users. They just end up getting bored because nothing makes sense, or doesn't seem to apply to them.
This book simply gets straight to the point with no beating around the bush.  You don't have time to waste.  This book has more than 101 detailed, useful facts; and it includes screenshots and step-by-step tutorials that are easy to read and understand.  With its linked contents page you can jump straight to the section that you're interested in.  You won't waste time going through pages of material you don't need right then.  The book is designed to build your foundation based on what tasks you need to do first.  There is no one specific spot you must start from.  It's designed to put the needs of you, the user, first.
—————————————————————————————————————————
Download for
ONLY
$9.97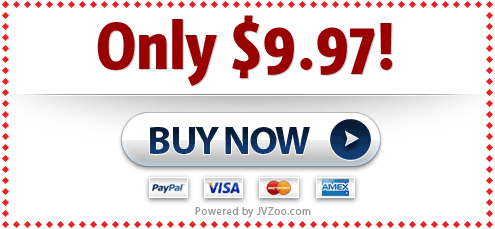 —————————————————————————————————————————
What can you learn from the COMPUTER BASICS ABC 123 e-book?
What a 

COMPUTER

 is and how it works

Different 

PARTS TO A COMPUTER

 and what they are used for

The comprehensive index of 

COMPUTER TERMS AND MEANINGS

 will turn you into a walking computer 

DICTIONARY

You will learn 

WHAT PROGRAM OPENS WHAT FILE TYPE

How to 

CUT, COPY, PASTE

, move, rename, organize, backup, and delete files and folders

All about the 

WINDOWS DESKTOP

 – showing you the taskbar, icons, notification area and more

FIND BASIC SPECIFICATIONS

 about your computer – How big the hard drive is, how much memory you have, and what operating system you are running?

How to 

MAINTAIN YOUR COMPUTER

 This will save you loads of money on computer repairs. Its like putting oil and water in a car, if you don't do it, the car won't last long

How to 

OPEN A CD

 and see its files as well as burn files to a cd
What do others say about the COMPUTER BASICS ABC 123 E-Book?
"Learn about computers with this easy to understand E-book"
"Hi Mitz; As a college instructor, I have searched everywhere for a textbook for our 'Intro to Computers' class for this coming semester. None of the professional textbook companies offered a book that was as easy to understand. And their prices ranged from $50.00 to $100.00 for a lot of unusable information. Your attention to detail makes this book so user-friendly and easy to understand. I congratulate you on creating the perfect book for upper grade-schoolers through the college level, and for those who just want to learn how to use their computers. Plus your extra tutorials are just great! I know anyone who uses this book will be so grateful to you!" Suzanne Penzenstadler, Instructor, Salina Technical College.
"Love the Dictionary at the back!"
"I thought the book was very easy to understand and very organized. I still refer back to the book everyday to look up computer terms as it has the best computer dictionary on the internet.'" Janine Zanelli Vic, Australia
"Brush up on your skills"
"I am a primary school teacher and found that my year 5 students knew more than I did. Therefore I decided to brush up on my computer skills to avoid looking like an idiot. Now I can actually teach them a thing or two!" Stuart – USA
Take Control of your computer now! Only knowledge can give you the power and the confidence to be in charge!
In this day and age we all need to know how to use a computer. This Computer Basics Ebook will explain everything from the beginning and in a way that you can finally understand. No fluff to fill the book up, just simple facts that will save you a load of stress. If you know where things are on a computer then you won't be scared of pressing the wrong buttons and links.
If you buy today you will get the following bonuses!
Bonus #1 – 4 Computer Basics How To Videos
I have personally made 4 computer help videos for you to learn about your computer. These 4 videos together with the Computer Basics ABC 123 E-book will ensure you really learn as much as possible. These videos will also be available for you to download to your computer and watch at anytime you like. This way you do not have to worry about a slow internet connection.
Quick Tip: To watch a video online when you have a slow internet connection, press play, then press pause, then wait until the video loads. You will see the red line as an indicator. Then press play again.
Bonus #2 – Computer Terms Dictionary
Bonus #3 – Become A Computer Expert in 7 days
—————————————————————————————————————————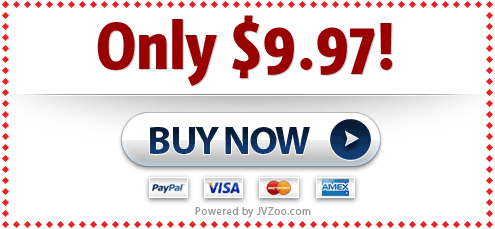 Download for
ONLY
$9.97

(updated for 2013)
It doesn't matter what time is it. You get instant access!
One time payment only with access to all future updates. Includes all bonuses!
—————————————————————————————————————————
Why is the Ebook so Cheap?
You are probably asking yourself why this COMPUTER BASICS ABC 123 E-book is so cheap when others are selling E-books for $29-$39? Well there is an easy answer for that…. I am the author and you are buying it directly from me, no middle man here to take commissions from this sale. This is my introductory price. I guess the price will go up in the future, however for now I just want everyone to love computers like I do and leave the stress behind! For the one low price of $9.97 you can download Computer Basics ABC 123 and also receive all the bonuses that are included with this package. What's $9.97 compared to $$hundreds in repair charges when you mess your computer up with a silly mistake?
Regards Mitz Pantic (author)
Founder of Tips4pc
P.S Hey thanks for reading down this far. Don't forget that I will refund your money if you are not completely happy with this e-book.
P.S.S If you are struggling to learn how to use your computer this Computer Basics Ebook will be the light at the end of the tunnel for you. It is simply to understand when someone explains it in easy terms.