Microsoft announced that on 9 April 2014 they will discontinue all support for Windows XP, including security support. This is the End Of Life (EOL) for Windows XP.
Come April 10th, Windows XP will still run on millions of computers exactly the same as it did more than 10 years ago when it was introduced, but new bugs and security vulnerabilities will not be fixed. That's not a big deal for most people: Microsoft has never been able to keep Windows XP bug-free or secure, so most users won't notice the difference.
What users will probably notice is that fewer and fewer third-party vendors will support Windows XP in new versions of their software, and that they too will likely stop fixing new bugs and security vulnerabilities in XP-compatible versions of their software. This is the main risk to users in the Windows EOL: that problems on the XP platform will soon become impossible to fix without upgrading to a new version of Windows.
Advice To Current Windows XP Users
Change operating systems. You should not use an operating system, such as Windows XP, which does not provide security updates. As painful as it might be to deal with unfixed software bugs, recovering from a security breech is much worse.
We understand the challenges of upgrading. New versions of Windows cost about $100, and that's a lot of money to put into an old computer. Worse, many computers which run Windows XP are too slow to run more recent versions of Windows, so a software upgrade is impossible. That leaves you with two options:
Buy a new computer with a supported operating system.
Try an alternative operating system.
New computers today are inexpensive compared to new computers ten years ago when Windows XP was still somewhat new. A low-end desktop will cost about $200 and will be as much as 10 times faster than a $1,000 desktop bought ten years ago.
If that's not an option, you can try a free alternative operating system, such as a version of Linux. Most Linux users I know got started by installing Linux on an old PC they had sitting around.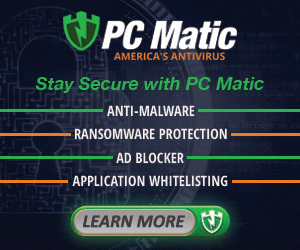 Current versions of Linux all offer full security support. Some versions, such as Ubuntu Linux, also offer paid tech support in case you have problems. Unfortunately, Linux can only run some Windows programs, and the programs it can run may sometimes appear buggy. If you need a particular program, your best bet is to stay on some version of Windows.
What If You Can't Upgrade XP Or Change OSes—Or Just Don't Want To?
Not only does upgrading cost money, it costs time—and it's dangerous. Changing to Linux is free, but it can require even more time and can be even more dangerous because you won't know how to use Linux as well as you know Windows.
That's why it's completely understandable if you don't plan to upgrade XP or change OSes.
But you should take a few precautionary measures. Without new security support, the first hacker after April 9th that figures out how to break XP's defenses will be able to infect all remaining XP computers with his virus. Other hackers will reverse engineer his technique and also infect all XP computers. In short, you will almost certainly eventually get a virus on XP if you use it normally.
(Note: if you keep your computer offline all of the time, XP is just as safe as any later version of Windows.)
The best way to protect against viruses—on XP or even supported versions of Windows—is to limit the damage it can do.
Remove all extra admin accounts in windows XP. After all, hackers can only use the privileges of the account that they hack into.
Be careful logging into online financial accounts so viruses can't collect your username and password.
Backup all your files on a regular basis so you don't lose anything if you do get infected.
Pay special attention if your computer is running unexpectedly slow or you get strange error messages, as these are often the signs of an infection.
See this article about how to know if your computer has a virus.
If you do get an infection, you'll have to fix it either by running anti-malware software (which will be increasingly hard to find for XP) or by reinstalling Windows XP.
Remember that you will eventually need to upgrade. Even if you don't want to do it now, consider saving a little money each week to buy a new computer in a few months.
Leaving XP But Not Your Files
When you do decide to leave XP—whether it's today or a year from now—you will want to take your files with you. Upgrading to a newer version of Windows, changing to a Linux operating system, or buying a new computer all put your files at risk.
In the case of an upgrade or a new operating system, the upgrade or install can accidentally wipe out your files. In the case of a new computer, any files you leave on the old computer may eventually be lost when the hard drive dies.
There are several ways to create a good backup, but three options cover most situations:
An online backup if your files don't take up too much disk space.
A CD backup if your files take up less than 3 gigabytes, or a DVD backup if your files take up less than 40 gigabytes.
An external disk backup if your files take up more than 40 gigabytes.
Online Backups: Easy And Convenient
The most convenient option—while XP is still widely supported—is an online backup. Sign up with Dropbox.com or Mozy.com, or another online backup company, and they will provide you with a program that will automatically upload your files to their site. These services tend to charge money on a monthly basis if you upload more than about 1 gigabyte, so they're most useful to people who don't use much disk space.
Note that online backup is only useful if you have high-speed Internet service. If you use dial-up, they'll be too slow.
To use an online backup service, go to their homepage, sign up for an account, and install their software. Then follow the instructions in their software to copy your files to their online server.
I recommend that you use their website to verify that your files have actually been backed up before you upgrade XP or change operating systems.
CD Or DVD Backup: Cheap But Possibly Annoying
If your Windows XP computer has a CD or DVD burner and your new computer has a CD/DVD reader drive, you can transfer your data by disc. Burnable CDs and DVDs in the U.S. cost less than $0.50 each if you buy them in small packs, and less than $0.25 if you buy them in large packs, so this option won't cost much money.
However, burning CDs and DVDs can be annoying, especially if all of your data doesn't fit on one disc. A typical data CD holds 800 megabytes, and a typical DVD holds ten times as much—8 gigabytes. If you have more data than will fit on a single disc, you'll have to split your files into folders and then burn each folder separately.
More annoying, sometimes burning a disc fails, so you'll have to restart burning that disc from the start. (Throw out any discs that fail.) Even more annoyingly, you have to check each disc after you burn it to make sure it burned correctly. Some burning tools automate this (look for a "check disc after burning" option); but some don't.
However, as long as you don't burn more than about 5 CDs (4 gigabytes) or 5 DVDs (40 gigabytes), making a one-time backup to CD or DVD is both affordable and not too difficult. Here's how to burn a CD or DVD:
Collect your files into folders no larger than 800 megabytes (for CDs) or 8 gigabytes (for DVDs). To find out the size of a folder, right click on it and choose Properties.
Start your disc burning software, such as Nero Burning. If you don't have disc burning software, you can use the free open source InfraRecorder.
Insert a disc and tell your software which of your folders to burn to that disc. If there's an option to check the disc after burning, select it. Then click the Burn button.
Check the program for errors after the disc finishes burning. Then check that the burn worked by re-inserting the disc into your computer and opening one or more of your files at random. If it doesn't work, you'll need to re-burn that folder to disc.
Repeat steps #1 through #4 for the remaining folders.
External Hard Drive Backup: Easy But More Expensive
External hard drives today are amazingly cheap to anyone who was around when Windows XP was released. I paid $1,500 USD for my first Windows XP computer and it only had a 40 gigabyte hard drive. Now I can buy a hard drive almost 10 times as large for less than $100.
If your files take up a lot of disk space, an external hard drive is without a doubt the best way to go. Not only can you easily backup your files today, but you can easily backup your files again and again in the future, keeping you safe from all sorts of problems.
See how to find an external hard drive for a Mac and our detailed external hard drive buying guide.
A special advantage of large external hard drives over online backup, CDs, and DVDs is that you probably don't need to choose which files to backup ahead of time. As long as your external hard drive is larger than the drive in your Windows XP computer, you can simply copy over all of your files. Here's how:
Close down all open programs on your computer so none of your files are being used. (Called "locked.")
Connect your external hard drive. Then open Windows Explorer and go to My Computer.
Right click on the C:\ drive and choose Copy.
Double-click on the external hard drive; then right click on the white background in Windows Explorer and choose Paste.
That's it. You might get some errors about locked system files, but you can ignore those because you only need to backup your personal files.
Conclusion Move On Or Get Prepared!
The sooner you move away from XP, the better off you will be. As inconvenient as it may be, spending a few hours today getting rid of XP will save you many more hours down the road. If you do want to risk it, get some good protection on your computer along with something that will help maintain good performance. At the moment I am using PC Matic to maintain everything for me. This software is amazing and has won a number of top awards. You can get a free scan for your computer to see how it works before you buy.