Just when you are about to get busy doing some work on your laptop or a desktop computer, you might end up getting one of those disruptive error messages like the one below;
"The device is not working properly because Windows cannot load the drivers required for this device (Code 31)".
Receiving such an error message is pretty common. And just because it normally happens in a critical time when you have important things to do, doesn't mean you should throw the whole computer out of the window. In most cases, these faults can be fixed quite easily, often in less than a fraction of an hour.
What is a Device Driver?
A computer itself is a device; however, it is also connected with several other devices in order to do a wide range of functions. For example, a Keyboard, Mouse, DVD-Player, Modem, Monitor and Printer – all are computing devices performing miscellaneous input, output or storage functionalities.
These electro-mechanical and electronic devices need to talk the same language with your computer's operating system (OS) such as Windows 7, Vista, XP etc, so that they understand each other and function accordingly based on the user's needs.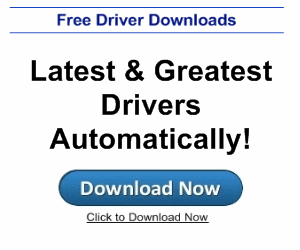 Device drivers are basically System Software (Programming Codes) that provide a communication channel by which the device could be operated correctly on receiving instructions from the operating system (OS) and the microprocessor. If there is no device driver installed for a particular device or the driver is not installed correctly, the instruction that the device will be receiving is going to be indecipherable. And just at this point, an irritating error message like the one mentioned above will pop up on your screen. Make sure your drivers are up to date by getting a free scan here from PC Pit Stop.
We have previously written a less technical article called "What is a device driver and why do I need them?"
How to Fix Device Driver Error (Error Code 31)?
There are numerous ways to get rid of device driver errors.
Before opting for a more technical approach, it is highly recommended to turn off and restart your computer and see if that takes care of the problem. As far as I have seen, in many instances this will do the trick for you. This is because a device driver uses an IRQ address assigned to it in order to function correctly. Sometimes these IRQ addresses assigned to one device could somehow get blocked or occupied by another device or another part of the system, and in that case the device in question wouldn't be able to find its own IRQ address that was assigned to it. When it fails to occupy its IRQ address, it cannot communicate anymore with the OS and the CPU of your computer and triggers an alert with an error message like the code 31. Restarting the PC will often free up the IRQ, and the device will find its partner to team up again.
Device Driver Error – Windows Seven Fix
If restarting doesn't get the error fixed, following steps should be taken for a Windows 7 PC or Laptop;
1. Go to your Window's "Start Menu" and hit the "Devices and Printers".
2. This will show the Devices and Printers screen as shown below. Right click on the Laptop or Desktop icon (USER-PC) and select "properties" option at the bottom.
3. This will bring PC "properties".
4. Click on the "Hardware" tab, the 2nd tab at the top as shown below. Now you can see a complete list of devices (hardware) attached to your computer. Here on this list, you will also see the device that is generating the error message, and this device will appear with a yellow mark on it.
5. If you select this device and then hit "properties" tab on the same screen at the bottom right hand side, you will get into another screen telling this device is not working properly or that there is something wrong with it.
6. Hit "Change Settings" tab at the bottom left side on this screen. You will be directed to the next screen as shown below.
7. Here at this point you can do either of the two things; update the device driver or uninstall it completely.
Update the driver
It is recommended to update the device driver first and see if that corrects the problem. You will be asked for the Windows installation CD or the driver CD that came with that particular device when you bought it. You will also need to reboot the PC after finishing the update. Go ahead and reboot the PC and wish yourself "Good Luck". In almost 90% cases updating the device driver will do the trick.
8. If the bug still appears after updating the driver, you can "disable" the device if you don't need to use it for the time being and want to deal with it at a later stage. Or you can completely uninstall it and then reinstall the driver now.
Uninstall the Driver
To uninstall -> Go ahead and hit the "Uninstall" button as shown in the last screen shot above. This will completely uninstall the device driver. You will be asked to reboot in this case as well. Reboot when you need to. You wouldn't get that error this time. However, Windows plug and play will detect that device attached to it and will try to reinstall it back. Let Windows reinstall the device driver and you just wait and see and follow its advice. Provide the installation disk or the device driver CD when it will ask for it, like you have done before while updating the driver. Once reinstallation is complete, the device should be in perfect working condition.
Device Driver Error – Windows XP and Vista Fix
For Windows XP or Vista, almost the same technique could be used to fix the device driver error.  The screens will be little different with respect to different operating systems and you can figure that out easily by going into control panel.
1. In your start menu you will see "Control Panel". Click on it.
2. From "Control Panel" hover the mouse over the "Systems" icon, then right click on the Systems icon and a menu will appear.
3. Hit properties, you will find window's device manager there.
3. Identify the malfunctioning device that is yellowed out and follow the same procedure as above.
There are other ways too for fixing errors like this, a little bit more complex and tricky process. I will save that for some other day.