You love using Skype to make free calls and video calls, but do you feel Skype slowing down your Internet connection—even when you're not using it? Unfortunately, the way Skype lets millions of users make free calls is by using the bandwidth of unsuspecting users. Here's how the scam works and how you can keep Skype from slowing down your Internet.
Hopefully you can tell the difference between a slow Internet connection and a slow computer. if you think you are suffering from a slow computer then please see 5 reasons your computer is running slow.
Who's Affected By Skype Slowing Down
Several developers of the then-popular file sharing program Kazaa got together in 2003 to begin working on "Sky Peer-to-Peer", which was shortened to Skype. The peer-to-peer technology built into Skype allows it to use the bandwidth available to every user's computer to route calls—even high-bandwidth video calls.
Many system administrators and network operators attempt to block Skype, but Skype's programmers keep working around the barriers using advanced networking algorithms. This makes Skype extremely hard to block, even for individual users.
But Skype slowing down doesn't affect all users the same. Skype software targets users with very high bandwidth connections to use as "superpeers." A superpeer is responsible for routing hundreds or thousands of calls between other computers or phone lines. Skype uses superpeers in its paid services too—that is, it makes money off of your Internet connection without ever paying you a dime.
Sometimes Skype's peer-to-peer technology can get Skype into trouble that goes beyond Skype slowing down. In August 2007, many Windows users were forced to reboot their computer because of a software patch released by Microsoft. So many users rebooted their computers that the Skype peer-to-peer network crashed—and it stayed offline for several days until enough users restarted their Skype applications.
In other cases, hackers and governments have used Skype's peer-to-peer network to access private information. For example, the Chinese government was able to read parts of every text message sent by Skype from within China. The Chinese government also received encryption keys that would allow them to decrypt private Skype phone calls, although it isn't clear they ever used those keys.
How To Tell if Skype is Slowing Down My Internet?
The longer you run Skype, the greater the amount of bandwidth it will try to use—so we suggest you run Skype overnight for this test to get a good baseline. After Skype has been running for a while, start a file download. Around the middle of the download, write down your current speed, then shutdown Skype and watch your speed. If it goes up, then Skype is slowing down your Internet connection.
Skype slowing down your Internet will affect you the most during high-bandwidth situations. For example, downloading files, playing online games, and making video calls with non-Skype software. If you notice any of these activities lagging when they didn't lag before, it's likely Skype is to blame. You can also check your internet connection speed by completing a speed test at certain websites.
Skype Slowing Down Your Internet? What To Do
Unfortunately Skype relies on its ability to steal your Internet bandwidth and the programmers at Skype have worked very hard to make it impossible for you to disable sharing your bandwidth. Even the lawyers at Skype are in on it—the End User License Agreement (EULA) you agree to when you download Skype says you have to let them use your bandwidth whenever you run Skype.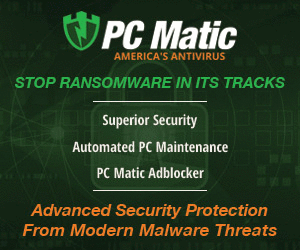 There's really only one solution to Skype slowing down your Internet: turn off Skype when you're not using it. You can't just mark yourself as away—you need to shutdown Skype and exit its tray icon. For most users, this is inconvenient, so you may want to consider only shutting down Skype when you need all of your bandwidth.
Alternatives to Skype Slowing Down Your Internet
Skype slowing down the Internet is nothing new, so many users over the years have looked for alternatives. And those alternatives have been getting better even as Skype continues to grow. The best alternative to Skype right now is Google (GMail) voice chat, video chat, and telephone calls.
Google doesn't use a supernoding peer-to-peer system to power its system, so when you install their GMail chat client, you don't have to worry about wasting your bandwidth. You also get almost all of the same features as Skype for free or for a similar cost to what Skype charges.
Just as important for many users, Google is much more committed to privacy than Skype. For example, Google recently pulled out of China after the Chinese government hacked their servers. Skype did nothing when almost exactly the same thing happened to them.
Another advantage of Google chat is that it uses mostly open protocols, so it's being integrated into many third-party clients. This helps ensure that you can voice or video chat with anyone from almost any device with almost any platform.
The only disadvantage of Google chat is that some users find it harder to use. My less technical family seems to prefer Skype over Google chat by leaps and bounds. I can only hope that as more programmers implement Google chat in their programs, it will become easy enough for everyone to use and that will be the end of Skype slowing down Internet connections.
If you remove skype from your computer and still have a slow connection please see 5 common problems with home networks.