If you've ever lived in a city apartment, you've probably noticed there are no less than a dozen wireless networks in the surrounding area waiting for your connection – if you have the password of course. It's this ease of connection in an apartment that causes more frustration when you move into a house. Even though you've purchased a wireless router, you might now find that the signal can't even reach from the downstairs den into the upstairs bathroom. To maintain connectivity while doing your business, it might be crucial to use some of these super easy ways to boost your wireless signal.
Location, Location, Location
Perhaps the easiest thing to do to boost your wireless signal is to position your router in an optimum location. A central spot in the house ensures that everybody can pick up the signal on their laptops or wireless devices and nobody can blame a weak internet connection as an excuse for getting the family picked up as prisoners of war in the new generation game night of Call of Duty:Black Ops. Even though wireless signals travel downward, putting the router on the central floor of the house ensures both the basement and attic have the best chance of being connected.
Avoid Interference With Placement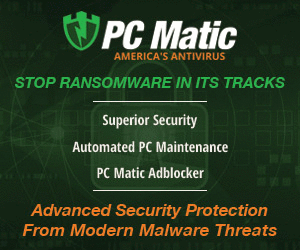 If you place your router near outside walls, the opposite side of the house will have a weaker signal but you also risk picking up interference from a neighbor's router. Another important thing to note is that routers run on one of three channels and interference will greatly reduce signal strength. If there's an easy listening radio stationed positioned in your town, you'll know the frustration of hearing that channel on EVERY SINGLE STATION due to interference and much like your FM Tuner, you might need to change your router station. Router settings are stored on a website such as http://192.168.1.1 for Linksys and from here you can change your channel from 1 to 6 or 11 to see if better signals prevail. To find out the web page for your particular router settings, check out the manufacturer's web page.
In the screenshot below you can see a Belkin router page. The channel settings are easy to find.
Boosting Wireless Signal By Eliminating Object Interference
This might sound like a no-brainer but make sure your wireless router is positioned away from any other electronic devices that will interfere with the signal. It's tempting to nuke a Salisbury Steak Hungry Man dinner in your den while listening to your police scanner and surfing the web but all these devices in close proximity will fry your router signal…and possibly your brain. Likewise, the layout of your furniture could be important to maximum router signal as virtually all objects impede the signal strength of your router. If possible, position your ottoman on the outside wall of your home and keep mirrors and large metal objects to the perimeter as well. Your router or home décor isn't set in stone so play around with the positioning until you find an adequate signal without having to put a recliner in the laundry room.
External (Yet Simple) Devices to Boost Wireless Signal
Most Router Signals are designed to broadcast signal in a 360 degree direction. If your router is positioned on an outside wall, this means almost half your signal is being sent outside, perhaps to your wireless stealing no-good neighbor. A cheap and easy way to direct this signal back into your home is with a stick and aluminum foil (not only does it prevent aliens from accessing our brains, it helps us gain quicker WIFI access to conspiracy websites.) Simply tape the stick and aluminum foil on the back of the antenna to "bounce" the signal back into the main part of the room.
If you don't want guests to think you've duct taped your home office together, you can [easyazon-link asin="B002MUU6L4″ locale="us"]purchase a high-gain antenna[/easyazon-link] that easily replaces your router and effectively does the same thing as the aluminum foil concoction. Another cheap and easy to install device is called a wireless repeater. This unit is placed halfway between the router and the room where family connects to the 'net and takes the fading signal and boosts it forward, effectively doubling your coverage area.
While more and more wireless routers are boasting coverage areas of up to a mile or more, you shouldn't have to worry about a weak signal in your own home. That being said, if you live in a Victorian mansion or just want to present 'unsolicited' advice to your neighbor in the hopes of lurching on their Internet access for years to come, these easy ways to boost a WIFI signal are a great starting point.
Image source: 1