Keeping your wireless connection safe should be a top priority, especially if you use your wireless laptop or cell phone to login to secure financial accounts or business email. We all use the internet to access personal information, do banking, and chat in private to friends. Image if someone was watching you, browsing through your files, or recording your every move on your computer? Well don't just sit there and think that it will not happen to you! If you have a wireless connection then you should make sure it is safe and secure by adding at least one simple security measure. Wireless network security is very important when it comes to protecting your privacy and precious data.
The Risks of a Weak Wireless Connection
Last year, the Washington Post report on a series of Facebook scams. Hackers would break into people's Facebook accounts, claim to have been robbed in a foreign country, and ask their Facebook friends for someone to wire them money. Could this fool your family and friends into handing over hundreds or thousands of dollars?
One thing that makes this possible is that hackers can access your Facebook account, no matter how strong your password, if they can snoop on your wireless connection. They don't need special equipment to do this—any basic wireless card lets hackers snoop on wireless connections using free software.
There are three ways to protect yourself from wireless connection hackers:
Don't use a wireless connection. Always plug your computer into a blue Ethernet cord.
Only use a wireless connection at least 1/2 mile (about 1 kilometer) away from any hackers.
Secure your wireless connection from the five types of threats described in this article.
Wireless Connection Threat #1: Unencrypted Connections
Unencrypted connections are great—they're easy to set up on your wireless router and all of your devices connect automatically. But because they're unencrypted, hackers can eavesdrop on all of your wireless traffic. Well, almost all of your wireless traffic—anything that uses Secure Socket Layer (SSL) encryption like websites starting with HTTPS will be encrypted.
Unfortunately, although Facebook and GMail and other sites use SSL for login screens, they don't use it for their regular connections. In these cases, hackers can still break into your accounts by reading the cookie your Web browser sends to Facebook and Google every time you connect.
If you own the wireless connection, your best solution is to enable encryption on your router. Choose WPA encryption if possible, but on older routers you'll need to settle for WEP. See the next section for information on the risks of WEP.
If you don't own the wireless connection, for example you're at a library or coffee shop, then you need to protect your connection by using a Virtual Private Network (VPN) like the Faceless.me VPN service or by using one of the plugins for your browser which force Facebook, GMail, and other services to use SSL.
Wireless Connection Threat #2: WEP
The Wired Equivilance Privacy (WEP) system was part of the original specification for wireless Internet, but within a few years of being released, hackers figured out how to break it. In 2007, three cryptoanalysts broke into a WEP connection using a 1.7 GHz laptop in less than 1 minute. They published their technique and now any hacker can use it to eavesdrop on any WEP-protected connection.
WEP has been officially replaced by Wifi Protected Access (WPA), but many old routers only support WEP. If you have an option to use WPA, please use it. If you don't have support for WEP on your router and you're concerned about security, you should see if the manufacturer of your router offers a firmware upgrade. Otherwise you should buy a newer router.
Wireless Connection Threat #3: Weak Passwords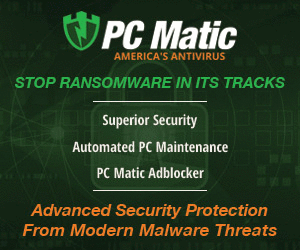 WPA lets you secure your wireless connection using a password, but this password can be hacked like any other weak password. Because this password helps keep all of your other passwords secure, you should put some extra thought into making it very secure. Besides, you'll only have to type it once on each computer, so it won't be much of a hassle to make it extra hard to guess.
I suggest you add a few numbers and some punctuation to your password to help keep hackers from guessing it. Also make sure it's at least 8 characters long—and preferably 12 characters or more.
Wireless Connection Threat #4: Snooping Users
No matter how secure you make your wireless network using WPA and strong passwords, you still must trust every user you let onto your network. Once users have access to your network, they can snoop on every packet sent on your wireless connection.
For example, if you're at a hotel which uses WPA and you log into Facebook, any hacker who's in a nearby room can also use his WPA-protected connection to snoop on your packets. At an office, employees can snoop on the boss's WPA connection to get access to confidential information.
High-end routers can give each user their own secure connection, or you can just buy separate cheap routers for each class of user—for example, one router for managers and one router for employees.
Wireless Connection Threat #5: Traffic Analysis
One of the most advanced hacker techniques which is probably not used much in the real world is called traffic analysis. It lets hackers snoop on certain communication even when it's encrypted.
For example, researchers from John Hopkins University in Maryland, US, were able to decode encrypted voice-over-IP (VoIP) phone calls by looking at the size of the encrypted packets. The sound "c" produced small packets, but the sound "ow" produced a big packet, so a small packet followed immediately by a large packet might mean someone said, "cow".
Other researchers and possibly hackers can use traffic analysis to figure out all sorts of interesting things about your communication. There's no easy solution to traffic analysis—you have to hope the people who make your software read the security journals. However, you can try to avoid sending highly-sensitive information on the same wireless communication network hackers use. Finding these kinds of problems is one way you can speed up your Internet connection.
Having inadequate network security can cause home network problems. Please also see more useful Networking tips.
Get Software Protection and Peace of Mind!
PC Matic will save you time, money and the aggravation of dealing with a PC that is infected with malware and operating at a fraction of its original speed.  At the moment I am using PC Matic to protect my computer from hidden security threats. This software will remove existing  viruses & malware and maximize internet connection speeds. Of course it does a whole lot more, too much to mention! You can get a free scan for your computer to see how it works before you buy.