More often than not we buy new computers with particular applications or usage scenario in mind, never once thinking about the Windows registry. Say for example, if my old PC is not good enough to support all the features of blockbuster design software, I would be thinking about going for a brand new exquisite computer available on the market that could provide me the additional capacity and power to run that software. Basically people want to make their computer run faster and to handle their programs efficiently.
Initially after buying the new PC, most people would be feeling so happy about having it as it is so much better and faster than the old one. But after few months or so, the great feeling might start to diminish! A gradual loss of performance of the PC will become noticeable more often than not. And it is not an easy thing to figure out what is going wrong with it and measure the amount of losses in terms of performance.
I am pretty sure most of you if you are a moderate to frequent PC user have noticed such thing in the past as I mentioned above, unless you are one of those extremely lucky one whose computer's performance doesn't degrade. There are quite a few reasons behind performance degradation and one of them is the problems associated with your computer's registry!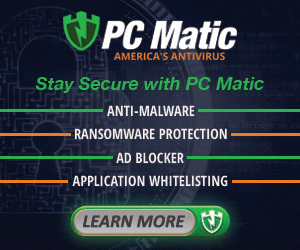 What is a Computer Registry?
Your computer's registry is a flat database that keeps references of configurations settings and options of all the hardware, software, device drivers, security feature and so on installed into it. As we are continuously installing/upgrading programs and adding new devices, simultaneously we are creating an overwhelming numbers of new entries in the computer's registry. Many programs developed by small vendors are designed such an away that when you delete or remove it from the system after you are done with it, it will try its best to leave its footmark somewhere. Somehow it might manage to leave some references inside the registry as it is often the case.
In reality, even though you have deleted a program's main files, few left over references would unnecessarily create problems for you.  They will be called upon by the window each time you turn on your PC, in turn consuming resources and degrading your PC's performance. These are not virus or malware by any means, with these leftover references some software developers often try to figure out things like which machines or users had installed their software in the past using some techniques of their own. From your part what you got to do is remove those references from your computer's registry.
WARNING: Entering the Windows registry is not for beginners as deleting or editing one wrong entry can render your computer useless. Your computer relies on these files to run, therefore you must enter the registry at your own risk.
Backing Up Your PC Windows Registry
Before you jump into editing your registry and get rid of unnecessary programs, you got to make sure you have backed up your registry. A single tiny mistake while you perform this may become a big pain later on, but if you are careful, it is really an easy thing to do. If you have the backup however, you can always go back to the earlier state. Actually a more efficient process would be to create a backup of your registry periodically, let's say after every three months and name them accordingly with date. This way you will have maximum protection. Do not mix this registry backup, with your computer's files backup, that is a different thing altogether.
Steps to Backup Your Windows Registry
1. Go to the windows' start menu and in windows 7 PC's search box, type regedit as shown in image 1 below. In windows XP, you type the same command on the "run" dialog box at start menu.
2. You will reach the registry database as shown in image 2 below. You can see there are five layers of the registry; HKEY_CLASSES_ROOT, HKEY_CURRENT_USER, HKEY_LOCAL MACHINE, HKEY_USERS and HKEY_CURRENT_CONFIG. These five layers are like file folders containing subfolders, configuration information and keys depending on their functions. HKEY_LOCAL MACHINE contains most of the information about your system, software and security, and often this is the location where you would be doing most of your registry edits.
3. Click on the file menu on top left corner and select export from the menu as shown in fig 3. What we are trying to do is export the entire Windows registry to a file as a backup that could be restored later on.
You will be asked to provide a file name to this registry backup. Name it as you prefer like "myregistry" for example and save it in a particular folder that you could easily remember. Often there is a case that you are backing up and creating the file today and will need to use it after six months or so. After six months you might have all sorts of problem locating this file. Better to write down a note somewhere if you prefer. After you have successfully given a name and location, it will create the file and remain saved. Now you can tweak your registry to some extent if you need. Do not go and hit the "delete" button unnecessarily while your registry is "ON", until you are quite sure what you are up to.
Restore Your Registry From Backup
At a later time if you need to restore your registry from the file you just created, you will need to go to the same file menu like we did for exporting the registry above. From the menu you will choose the "import" option this time. Once you click the "import" option the system will ask you for the name and location of your backup registry file. Here you will need to locate the correct file as we discussed (like "myregistry.dat") and hit enter. That will restore your registry to the state when the backup file was created.
Editing the Windows Registry
WARNING: Entering the Windows registry is not for beginners as deleting or editing one wrong entry can render your computer useless. Your computer relies on these files to run, therefore you must enter the registry at your own risk.
1. Now to do some registry edits click on HKEY_LOCAL MACHINE tab as shown in image 4 below.
2. You will get to the next screen that should look like image 5 below. Here you can see a list of all the software applications installed in your PC. In fact there could be one or more that you have gotten rid of long time ago but still they have made their place permanent in the registry. Each time your system starts, these references baffles your PCs operating system and it keeps looking for these program files which are not there. If there are bunch of them present, enough to slow down the speed and performance of your PC.
3. It is about time for you to say goodbye to some of these references once you know which one are good and which ones are bad. Like in the above image say for example I have deleted "caliber" a few days ago and still it is showing in the Windows registry, I am going to select it and hit the delete button right away. After this I will exit the registry from the file menu to make sure the changes come into effect. Make sure however, though that you first remove a program from the control panel (add/remove) program and then go to registry for the reference removal.
Finding Registry Entries That are Obsolete
You can also do other type of registry edits from here. For example, if you constantly get an error message while booting your windows that says "a1.vxd" file is missing or corrupt, you can get into the registry -> go to the edit menu at the top and select the "find" option. Here in the find dialog box enter "a1.vxd" and do a search. This will find all references of "a1.vxd" inside the registry. Hit the delete button when a reference is found pointed to specifically at "a1.vxd" file. There could be more than one reference of the same file. You can do "find next" to make sure all of them are identified correctly and deleted. Be aware not to delete a wrong reference that is not at all pointing to "a1.vxd" file though –as that will mean calling for troubles beyond belief. Exit out of the registry and reboot the PC. The error related to "a1.vxd" should not appear this time.


Editing your computer's registry is not a complex thing at all, you just need to be careful with every operation you perform.