I am a big Microsoft Windows fan but when windows does not start at all this can be a nightmare for any computer user, experienced or not. Now days we are all lacking in patience and want things to just work, but unfortunately these problems just happen when you least expect it. Also please note that not all problems are caused by Windows itself as other programs or files on your computer can still cause Windows to not start at all.
When Windows does not start at all for me, the first thing I do is stop and think. I never rush into anything as this may cause more problems. I try to remember what I did last on the computer. Did I install a program or download updates?
Options to try when Windows does not start at all
When people say their computer is not starting, there are so many variables it is simply crazy. You might have a black screen on your computer screen, you might have a black screen with a blinking cursor, your computer might be continually restarting. The list can go on therefore I have some general options to try when Windows does not start at all.
Restart
The first action I take is to always restart my computer to make sure that Windows is really not working because sometimes a new start is all you need to get your computer back up and running.
Restart in Safe Mode
If a simple restart does not work I like to start my computer in safe mode.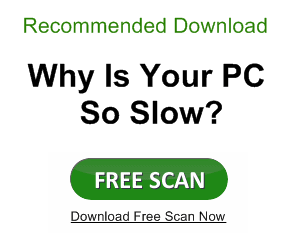 To access safe mode:
When starting your computer press the F8 key on the keyboard and in the Advanced boot options menu choose safe mode. Safe mode with networking will allow you to connect to the internet and safemode with a command prompt will allow you to type in dos commands.
In safe made you can:
Use System Restore to restore your system to an earlier point before the error occurred. This is a good option to try when you just installed a software update or done something yourself to cause the problem. Open System Restore by clicking the Start button , clicking on All Programs, choosing Accessories, then System Tools, and then clicking System Restore.‌
Update Drivers by accessing device manager.
Simply go to the start menu and choose control panel.
Then click on system.
In Windows Vista and Seven you will see the screen shown below.
Click on the Device manager link in the left column.
When you are in device manger you can click on a particular computer device and update their drivers.
Check Event Viewer in Windows. This will show detailed entries about system and program events on your computer. It can be helpful when trying to figure out what is wrong with your computer.
To open the Event Viewer go to the Start menu and choose Control Panel
Then click Administrative Tools and then double click Event Viewer.
Startup Repair
This is a Windows recovery tool that will help you fix startup problems. It will repair certain things like damaged system files, which are one of the most common causes of startup errors. This option is available for Windows vista and Windows Seven but you will need your operating disc to access this tool. If your computer has preinstalled recovery options, it might also be stored on your computer's hard disk.
Disable Automatic Restart on Errors
If your Windows does not start at all and seems to be in a loop of restating you can disable automatic restart on errors by accessing the advanced boot options menu. As shown above you can get to this menu by pressing F8 when starting your computer. Then you will see an option to disable automatic restart on system failure. Another solution for a computer continually restarting is to check your computer memory. It is not always easy to determine if your problem is caused by software or hardware but a few tests will show you the way.
Reinstall Windows
This is your last resort and hopefully you have a recent backup of all your important files to backup. This is because formatting a hard drive will erase all your saved files on your computer.
If not you can try to recover your files from your hard drive first, before formatting your hard drive. I usually put my hard drive into an external hard drive case and recover the files that way.
More info from Microsoft
Windows Does Not Start at All – How To Avoid This Problem
Of course I would say that regular computer maintenance will be your best defense against any problems occurring. This alone will keep your computer running junk free and smoothly.You can get a free scan for your computer to see if you have any junk files that need cleaning.
Another tip is to watch what you download and install on your computer. Ask yourself a simple question, "Do you really need the program you are about to install?" Most of the time software is installed on computers and never used anyway. Let's face it, the less you have on your computer, the less problems you are likely to have.