Do you want to speed up startup of your computer but don't want to read another one of those long tutorials that describes dozens of settings to change which might, if you're lucky, increase your startup speed by just one percent?
If so, read on—I'll show you three techniques which will take only minutes of your time but which can reduce your startup time by half or more.
Buy A New Hard Drive
If you have money, but not time, the best way to speed up the startup of your computer is to buy a new hard drive. But not just any hard drive—you need a [easyazon-link asin="B007RARHSO" locale="us"]hard drive with a solid state component[/easyazon-link].
Solid state components can double or triple the speed at which your computer can get information off of your hard drive. Since most of what your computer does at startup is load files, a solid state component to your hard drive will speed up startup by about 50%. That is, a solid state component hard drive will halve your startup time.[easyazon-image align="right" asin="B007RARHSO" locale="us" height="116″ src="http://ecx.images-amazon.com/images/I/41SafNelmPL._SL160_.jpg" width="160″]
But don't run out and buy a solid state component drive just yet. There are a few things you should know first.
Solid state component drives come in three main types: tiny card drives intended for digital cameras and MP3 players (mainly SD cards), full drives intended to replace magnetic hard drives (called solid state drives), and drives which combine a traditional magnetic hard drive with a modern solid state component (called hybrid drives).
You don't need to put all of your files on a solid state component to get the speed boost—just put your startup files on it. That means you can save money by not buying a full-sized drive.
Solid state components cost more than traditional magnetic hard drives, so be prepared to pay a premium. Also be prepared to learn how they fail (described below) because using them wrongly can cause them to fail much more quickly than typical traditional magnetic hard drives.
How To Speed Up Startup With a SSD or Hybrid Drive
The cheapest way to get the 50% startup speed boost is by buying a small SD card and using it to host just your startup files. Unfortunately, this method may also require reinstalling Windows—which is too much work for an article that promised you wouldn't need to change any settings.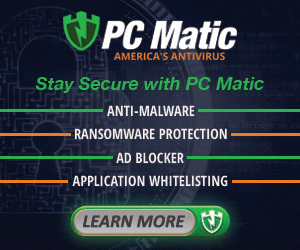 The most expensive way to speed up your startup by 50% is to buy a full Solid State Drive (SSD). Then all you need to do is plug it into your computer and copy over all of your files, including your hidden boot sector. Your computer can do this overnight while you sleep using the free program, Clonezilla. After the files copy, you simply remove your old hard drive and use just the SSD.
In between those two prices are the hybrid hard drives, which cost less than the full SSDs but require the same simple setup procedure.
Hybrid hard drives do have a few warts. The main problem is that they combine two different hard drives into a single virtual hard drive, which means that when one part fails, the whole drive fails. Since magnetic hard drives and SSDs have different weaknesses, the combination hybrid hard drive are twice as likely to fail.
However, most hybrid drives should work for several years before they fail, which may be infrequently enough for you.
Whatever solid state-based drive you choose to speed up startup, note that it shouldn't be defragmented—which is the topic of our next section. Defragmenting a solid state drive slightly reduces its lifetime.
Defragmenting
If you decided not to buy a new drive, you can still get the most out of your current drive and speed up startup by defragmenting your filesystem. This is part of our computer maintenance checklist and should never be neglected.
Windows saves files in fragments to help speed up saving files. It's sort of like saving all the files you download to your desktop. It makes saving the files faster, but after a while, it makes finding them slower.
To speed up startup, you need to help Windows find the files faster so it can load them as quickly as possible. To do that, you need to defragment the files. Defragmenting is easy: open the Start menu and choose Programs, Accessories, System Tools, and Disk Cleanup and Disk Defrag. Run it overnight at least once a month to keep your filesystem optimized.
Reminder: don't defragment filesystems on solid state drives or hybrid hard drives.
Speed Up Startup By Not Starting Up Again
One of the things that slows down your computer when it boots is that it needs to start all of your startup programs. Your startup programs include your anti-virus and firewall security software, Windows Explorer (to display your desktop), and a bunch of other programs you've installed over the years.
You can speed up your computer startup process with these programs already started. That may not make sense, but it works. The trick is the Hibernate function of your computer.
Every program on your computer stores information about what it's currently doing in your computer memory. Hibernate takes that computer memory and writes it to your hard drive. Then it shuts down the computer.
When you restart the computer, Hibernate copies that information from your hard drive back into memory and then restarts the programs. This tends to run much quicker than starting up your computer. In the case of my home desktop, it saves about 30 seconds, which is a big enough deal for me to always use Hibernate instead of Shutdown.
In case you haven't noticed it before, the Hibernate button appears on the Shutdown menu. You may want to use a stopwatch to time how long it takes your computer to restart using Hibernate and the regular Shutdown-Reboot cycle to see which will speed up startup more.
Install a program to Speed up your computer!
The best way to speed up startup is still to install a new hard drive but if you cannot do that and your are one to neglect computer maintenance, then software will help. A software program will not upgrade your memory but it will clean out all the junk files, detect Malware, delete unused registry keys, Automatic Driver updates, and more. At the moment I am using PC Matic to maintain everything for me. This software is amazing and has won a number of top awards and does really help speed up your computer. You can get a free scan for your computer to see how it works before you buy.