We usually talk about network  connection problems, however when using mobile broadband, there are many other factors that can hamper a good internet connection. There's no doubt that the mobile broadband has transformed the way in which we stay connected. Nowadays it's possible to browse the web, post social networking updates and send and receive emails, no matter what your location. However, it's not always plain sailing, and if you've opted for mobile broadband but are having some difficulties, then try following these seven tips to try and get yourself online in stress-free fashion.
1. Installation issues
If you're putting a dongle/USB modem into your machine and nothing is happening, try going to 'My computer' (or 'computer' on Windows 7) and finding the device in the list of removable storage devices. From here, right-click the device and click 'Explore' – once in the dongle's folders, look for the 'install' or 'autorun' exe file and run it. This should get you up and running. Different models may have slightly different variations on this, but the basic principle should be the same.
2. No connection
If you've installed the dongle's software but can't find a connection, there are several possibilities. If you have a Mac, it may be a PIN issue on your SIM card. Pop the SIM into your phone – you should be able to disable the PIN from your phone settings, which can be found via the desktop icon.
3. USB problems
If you're still getting headaches then it's time to pick your way through the lost of possible causes. Another potential reason for a lack of connectivity could be that there is a problem with your USB port on your laptop, computer or tablet. If your machine has another USB port you can try, switch to that one and see if you can then get yourself online. You'll also need to ensure that you have the correct firmware and drivers, which can usually be downloaded from the internet via another computing device.
4. Signal strength
Having access to mobile broadband connectivity is all well and good but it is only as efficient as the strength and availability of the signal you're getting. Some areas are serviced better than others, while busy periods with lots of network traffic can slow things to a crawl too. Make sure you're in an area that should be able to get a signal – there are still a lot of so-called 'not-spots' around, especially for 3G coverage. Your provider should have a coverage checker on its website, so check that as soon as you can. If you have more than one network available you can find a network to connect to that has a better signal.
5. Slow connections
Even if you're in an area with a strong signal and decent coverage than the connection can often be a little on the slow side. If you find it's very intermittent then it could that your mobile device is jumping between different standards. Again, this is most likely to be a problem with 3G coverage in the area you're currently in. If there is weak signal strength from your provider in the area, or if your mobile broadband connection is down to a 2G connection, you will really struggle. 4G will make a big difference, but that is some way off for most of us as yet. There are other factors that can slow your connection down and we have a few tricks to speed up your connection that you might not have thought about.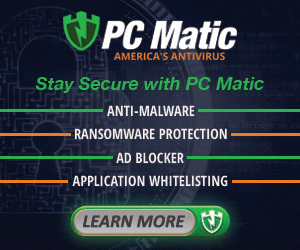 6. Spread the load
You'll also often find that even with a good signal there can be other factors that will affect your connection. One of the most notable examples of this is via a crowded mobile base station (when a lot of people in your location are trying to use the same provider) or being inside a building or behind a similar obstruction to the signal. Even household devices such as baby monitors can affect your signal. So, if at all possible, try to isolate yourself from other potential interference and also stay in a more direct path of the signal if at all possible. Network interference is very common as most devices in your house are using a wireless signal, even something as simple as your home phone.
7. Get an external antenna
If the problems with connectivity continue to hamper your enjoyment of the mobile broadband supply that you've signed up for and it's persistently poor quality then you can try an external antenna to boost your signal. These can really help improve matters and they are relatively inexpensive and can make all the difference. However, if you're unsatisfied and you were told the reception should be good in the area when you purchased the mobile broadband device, this is an issue to take up with your provider.
Working your way through all of these issues will hopefully eradicate most problems and also, possibly, improve the quality of the mobile broadband that you're using. Remember though that networks are improving all the time, and providers have good and bad periods, so it's really hard to pick a definitive network that will be able to do it all. As long as you take reasonable steps to rid yourself of the more obvious technical issues, then you should at least be able to enjoy a pretty decent mobile broadband experience. Please also see more networking tips for more internet connection articles.