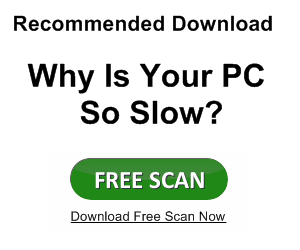 Computer maintenance should be your number one priority when you are a computer user and I 100% guarantee that you will find these computer maintenance tips valuable.
Often computer maintenance is neglected as people do not realize the consequences of ignoring it. It is much like driving a car, as it needs maintenance and care to run to its optimal performance. A computer needs the same care and the amount depends on how much you use the computer. If you use your computer every day four hours upon hours, you will need to perform computer maintenance more regularly. If you only use your computer once a month then you will not need to maintain your computer has often.
Computer maintenance is a lot like your house. Imagine living in a house that you never clean? The mess just builds up everywhere and the more you get, the harder it is to clean. If you clean a little bit on a regular basis the job will not be so big and your house will be more usable. It is the same fee your computer. I know this might sound a bit silly, but computer maintenance is just as important, especially if you use your computer every day.
Computer Maintenance Tips
I consider there to be two types of computer maintenance tips, internal and external. Both types of computer maintenance need to be performed regularly to keep your computer running smoothly and up to speed. The internal maintenance of your computer involves deleting files, removing unwanted programs, and reorganizing files in the appropriate order. This will make your computer run faster. The external computer maintenance involves removing dust from computer parts, cleaning keyboards and screens, and maintaining hardware.
Computer Maintenance – Internal Maintenance
Internal computer maintenance includes taking care of the files and programs on your computer. This includes what you do and don't say, where you store it, and how you use it. We have already established that a computer cannot survive and work to its optimum performance level unless you maintain and care for your computer.
Get The Best All-in-one PC Toolkit at $69.95! Save yourself the stress of performing computer maintenance the manual way. Get the newest magic software to do all it all for you! This software will even repair your hard drive boot sector, recover deleted files, repair Windows, and perform all the boring computer maintenance jobs for you.
Computer maintenance checklist Everything you need to know on how to keep your computer running smoothly. Well not absolutely everything, but nearly! If you follow this maintenance checklist you will be sure to have a happy computer.
Defrag How to use The Disk Defragmenter on your computer
Remove Programs Get rid of unwanted programs safely. This is the correct way to uninstall a program from your computer. Many people often think that you can simply delete the icon from the desktop and the program will be gone. This is not correct as the desktop icon is only a short cut to the program, and it does not represent the installation files.
How to organize computer files Organizing your computer files is just as important as it is to de-frag your files. Your files on your computer must be kept in order for many reasons including easy access, better search results, and faster openings.
How to perform software maintenance Yes can you believe it? Your software needs a bit of TLC too!
Top 10 Tips to protect yourself against computer viruses Here are some more preventative tips to stop you from getting the problems in the first place!
Stop Programs From Making Your Computer Slow In this article you can disable programs that start up when you start your computer. We all know that it takes a long time to start many programs that really don't need to be started! You will see their little icons in the notification area and you often have to sit there and wait for them all to load. If you disable the ones that you don't need, your computer is naturally going to start faster.
Disable programs from starting with msconfig Disabling programs from starting are up when you boot your computer can definitely make your computer run faster and smoother. Everyone knows how annoying it is when you sit there and wait for the computer to load everything. This should be part of everyone's computer maintenance schedule.
What files can I delete from my computer This is an article that shows you what files to keep away from and what files you can delete. It is important that you are clear on this subject if you are going to perform computer maintenance on your own computer.
How to delete temporary Internet files This article gives you a full tutorial on how to delete temporary Internet files. This is part of a manual computer maintenance schedule that you can do yourself.
Delete website history This shows you how to delete your visited website history. If you do not delete this people will be added see what you have been looking at on the Internet.
Clear Internet Browser Cache How to delete your cache browser data in Google chrome, Internet Explorer, and Firefox.
Get The Best All-in-one PC Toolkit at $69.95! Save yourself the stress of performing computer maintenance the manual way. Get the newest magic software to do all it all for you!
Shutdown faster How to make Windows 2000 and XP shutdown faster
Make Windows XP faster All of the tweaks that we use to do to Windows XP and Windows Vista have now been implemented into Windows 7. Unfortunately if you still have Windows XP then you will need to tweak it to make it faster.
Speed up your computer These tips on how to speed up your computer have definitely got a lot to do with computer maintenance. You really need to educate yourself about how your computer runs and then you will be able to avoid future problems. If you have a slow computer, try a free PC Scan to find what is causing the problems.
Computer Maintenance Tips – Backup Files
Computer maintenance tips to avoid problems is going to save you money and stress in the long run. We all know that backing up your files is definitely a big part to maintaining your computer correctly. If you are one of those unlucky people that have experienced a disaster that cause you to lose all of your files, you will know what I'm talking about.
Backup your files and data Which storage devices are available for you to backup your files on?
Backup your registry file Do this before you change anything. Changing files and entries in your Windows Registry is a dangerous task and you should really backup your registry before doing so.
What to Backup A list of files you should backup from your computer. People often forget the most important files when backing up. You should have a look at this list and then go and make your own to make sure that your files are safe stop
Email archive backup Email archive backup is not just for business people. The average computer user has e-mail archives that need to be stored.
Backup your cookies Sometimes I like to backup my cookies because during a computer maintenance step, we usually get rid of all the cookies, and sometimes they can be handy.
Backup scan and clean This is a computer maintenance video that shows you how to manually do computer maintenance. Of course if you did the computer maintenance more often it would not take this long.
Easy secure backup Here are a few options for you to backup your files in an easy secure way. Is there really any safe place to backup your files?
Computer backup storage We have listed five kinds of computer backup storage. You are sure to find one that suits you.
How To Perform Software Maintenance? Hey, you know all that software on your computer, well it needs maintaining.
Computer Maintenance – External Maintenance
External maintenance is all about taking care of the physical parts of your computer. People often neglect the dust that is built up inside your computer case as it is not seen when you are working on a computer and using it. This problem alone, if left unattended, can escalate into a major disaster. Dust often causes overheating which in turn, causes some computer components to fry and die.
Open computer cases Everyone needs to know how to open their computer case safely. Don't just rush in and do it without finding out how to do it safely in your own home.
How to clean inside your computer safely Most computers are in desperate need of TLC on the inside. Not only can they overheat and shutdown from dust build up, but they can also simply blow up.
Remove Dust You should definitely remove the dust from the inside of your computer, and this article is about protecting your computer power supply. Dust usually gets into the power supply itself and sometimes when the power supply blows up you can smell the burning dust and the burning wires. You can avoid this by cleaning out the dust.
Computer Hardware Maintenance
10 Tips And Tricks For Computer Hardware Maintenance
Optimize Your SSD (Solid State Drive) If you have a solid-state hard drive then you really need to see this article as these hard drives are not optimised in the same way that the old magnetic type was.
Format an external hard drive Format your external hard drive or even a spare hard drive that you have installed into your computer. Formatting a hard drive is a great way, and almost the ultimate way, of performing computer maintenance. This is because when you format a hard drive absolutely all the files and junk will be gone. You will be left with the cleanest computer that will also run faster, much like it did when it was brand-new.
Upgrade Memory With technology moving so fast, we will all eventually need to upgrade our computer memory. It is an easy process however, you cannot just go out and buy any old piece of memory and stick it in your computer.
Clean Your LCD Screen If you have ever tried to clean a LCD screen you would know how hard it is to make it look streak free. There is a correct way to do this and you should look at this article to see instructions.
Check Your Hard Disk For Errors Check your hard disk for error in Windows using their system tools.
Extra Computer Tips
Hide files on your computer Hiding files on your computer hasn't got much to do with maintenance however it may have something to do with safety. It is a great way to definitely make sure that certain files do not get deleted or seen maybe by your children.
Program Files How to change the default install directory. This is only used if you do not want to install all of your programs onto your C drive. It is for the more experienced computer user.
How to delete folder items from the recently viewed list in the start menu This is not really necessary in computer maintenance, but more for computer security, so people can't see what you have been doing on your computer.
How to clear and delete the run box history list that pops up This is also not part of a regular computer maintenance schedule, however a gain, it is for security reasons that you do not want people to see what you have been typing into the run box.
How to export or copy a task from task scheduler in Windows Many people do not use Windows task scheduler as it is very difficult. In this article we will show you how to export or copy a task.
Start your programs automatically Create a Batch File to do it for you. Not really necessary for maintaining your computer but can be time saving. it actually takes longer for a person to double click on an icon or go to the start menu and open a program than it does to have this little batch file automatically open programs for you when you start your computer.
Learn the tricks to computer maintenance and save big bucks!
Get The Best All-in-one PC Toolkit at $69.95! Save yourself the stress of performing computer maintenance the manual way. Get the newest magic software to do all it all for you!