My theory is that once you have a customer viewing your Ebay auction, shop or website, you need to hold on to them. In your Ebay auctions you need to have links to anywhere and everywhere to do with your items. Links to your shop, similar items you have for sale on Ebay, your About me page, and more. If it is an auction put a link to a similar item but make it Buy It Now. Some people are impatient and want it now. This sounds like a lot of links but be subtle. Check my auctions to see how.
Here are a few simple tips to help you get more bids on your Auctions.
Firstly you must have something to sell that people want !!! You can never create a bidding frenzy if you are selling JUNK! !
You must have the correct title for your item using keywords. For example what keywords would you use for a laptop? Keywords =

Laptop

, 2.0

ghz

,

Pentium

, 40

gb

, Brand (

Acer, Compaq

) etc.
Do not say anything negative. Saying negative statements in your Ebay auction listings instantly kill bidders confidence in you. Some examples are: "winner bidder to pay within 3 days or they will be reported as a non paying bidder". "local pickup only" You should always offer to pickup and post if it is possible.
Always offer pickup. This way you not only build an Ebay business, but you also build a local area business built on word of mouth. I have done this and if you look after people, the news travels like a wild fire. Every weekend I can make anywhere from $500 to $1000. Not bad at all. Then I make money on Ebay as well.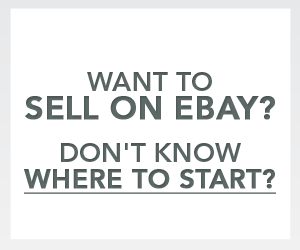 List more than one Ebay auction!!!! The more you've got the more you sell. Try and make your products related. For example: A buyer views a handbag you have on auction and goes to see your other items. All the other products are computer parts, but they wanted handbag related stuff and leave
List two or more exact items but make one an auction and one Buy It Now. The normal Ebay bargain hunter will bid on the auction listing hoping to get it cheaper than the Buy It Now Price. When the auction price becomes close to the Buy it now price, some bidders give up on getting a bargain and just Buy It  Now. This is when it is handy to list in higher quantities. For example: I list a laptop starting at $49 for 10 days. I also list a similar laptop for $499.00 Buy It Now, but in quantity of 5. Then when Someone Buys It Now I can make more than one sale for the one listing price. You have also given the buyer the ability to bypass the uncertainty of missing out on an item.
Cross promote your items. This means you can choose what 'other items' are displayed on your auctions. For example: if you are selling a motherboard, you may promote items that go with it like a hard drive, ram, computer case, and so on. If your selling a laptop, you may promote a carry case, wireless card, another laptop etc. More Information fromYou would be amazed at how it works. If you have a store, this is a perfect way to get people to visit it. I also add a few manual links in the ad to other relevant items that may be of interest to the buyer. Make it sound interesting so the person will click on it. Before you know it they are buying more than one item. The first time I did this I came back a few hours later and found there were people watching items everywhere. In my shop and in the auctions. I nearly died. It was so exciting. Make sure you have a list of your links and follow them closely. You do not want to link to an auction that has ended.
Create a mailing list of previous buyers and send them a list of your Auctions every week. Make sure it appeals to them or they will ask to be removed from your list. I always add free information in my emails, like buying and selling tips. This way they think my email is valuable and are happy to receive it week after week. I know they all have something in common, they all buy stuff on Ebay. Every week I start my auctions with at least 100-200 interested people already.
Create an About Me Page. When you have an About Me page an icon is tagged to your Ebay user ID. Therefore when you are posting in the forums on Ebay or even just bidding, people want to check who you are? Make sure you link to your Ebay shop or other items from there. Check out My About Me page. Also be sure to put a link to your About me page in

every

listing.
Bookmark your store. Did you know that you can ask your customers to bookmark your eBay store's URL? It's easy to do, and it means that the next time they want to visit your store — and hopefully buy something! — all they have to do is click on the bookmark and they're taken directly to your store.
Offer free shipping: Free shipping can be a big incentive, but it's only worth doing on smaller items that are cheap to mail. I sometimes offer free shipping for computer memory chips. This

really

attracts people to view your item. Once you have them there you have a good chance of them checking out your other items or your cross promoted items. Keep them in your loop, and do not let them go.
Start a blog on eBay: eBay offers all sellers a free blog through their eBay Blogs section.  You can write posts about your listing, making special offers, or just share or browse information. Find out more at  Ebay Blogs. An off-eBay blog can even SAVE you money. If you have an eBay Store, the Store Referral Credit program returns 75% of your Final Value Fees to you when you drive qualified traffic to your eBay Store from a web site off eBay. See below for more details.
Send the winning bidder a personal email. This lets your customer know you appreciate their business and shows them you are committed to meeting their needs, which lends to your credibility. Include your links here. I also send a payment received, postage notification, and sometimes a feedback reminder to my customers. They appreciate being kept in the loop. This way they do not have to worry about their money or the transaction. After all it is only polite to acknowledge that you have received someone's money.
Create an email signature. This is something that will be added to the bottom of

every

email you send. You can put links to your store or webpage here.  Instructions on how to create an email signature.
If you own an eBay Store, you can use a listing frame to promote your store and all your current listings on every auction. You can even customize the header and add your Store logo and a link potential buyers can click on to quickly add you to their Favorite Sellers list! In your Listing Frame, you can also include a maximum of five links back to your eBay Store. These links can lead to items from your Store inventory, or your About Me page, or any other Store page!
Longer auction listings mean higher final selling prices 10-day auctions are the most lucrative, especially if you time it so that your auction runs over two weekends — weekends are the hottest buying times on eBay!  On the other hand a 3 day auction can sometimes create a sense of urgency which encourages bids. However I believe the 7 or 10 day auction gathers bidders and watchers and then eventually gets the same sense of urgency when the auction ending is near. There is also more competition in the bidding when there are more people watching it.
Start your starting price low as to attract more bids and buyers. For Example: An item with a starting price of .99 cents (and not $49.99) will attract potential bidders from the start because it looks like a bargain. This way you have more people watching the item and then bidding against each other. I see this as the ultimate attention grabber, however try both ways as an experiment. The higher starting price is harder to land the bid because the bidder has to make a bigger commitment straight away. I definitely recommend a longer listing time when listing a high priced Buy It Now item.
Send a thank you flyer in the package when posting your customers item. This can turn them into repeat customers. You can also offer them a voucher to buy again. Don't forget to include links to your Ebay auctions or websites.
Visit
As you can see, there are a lot more factors to consider when listing auctions on Ebay. I have been gathering these tips for the past 5 years, and have tried and tested every one of them. If you can manage to follow them all, you will be amazed at how your Ebay auctions explode with sales.